STUDIO FIT CHICAGO
- FITNESS
- NUTRITION
- ACCOUNTABILITY
Studio Fit Chicago is an all female studio at the heart of Chicago in Lincoln Park focusing on fitness, nutrition and accountability.  This boutique fitness studio is run by women who are dedicated to helping you achieve your fitness and nutrition goals with dedication and will.  Studio Fit empowers you to feel confident, comfortable and maintain a positive lifestyle through movement and consistency.
Semi Private Group Training
Semi-private resistance training is key to women 35+ If you are tired of trying different workouts and haven't been able to reach your goals yet: keep reading…
Are you looking to train or just workout? Semi-private resistance training (up to 4 women) will get you to your goals 8-12 months faster. This is a personalized training program where we focus on: form, mobility, strength, progression and longevity.  Small group training (up to 12 women) is the ideal workout for women who may be: new to fitness, want to move their bodies consistently, and try different modalities of fitness.  We assist hundreds of mothers and career driven 35+ women in reaching their specific goals using the proven 3 pillars of nutrition, fitness and accountability.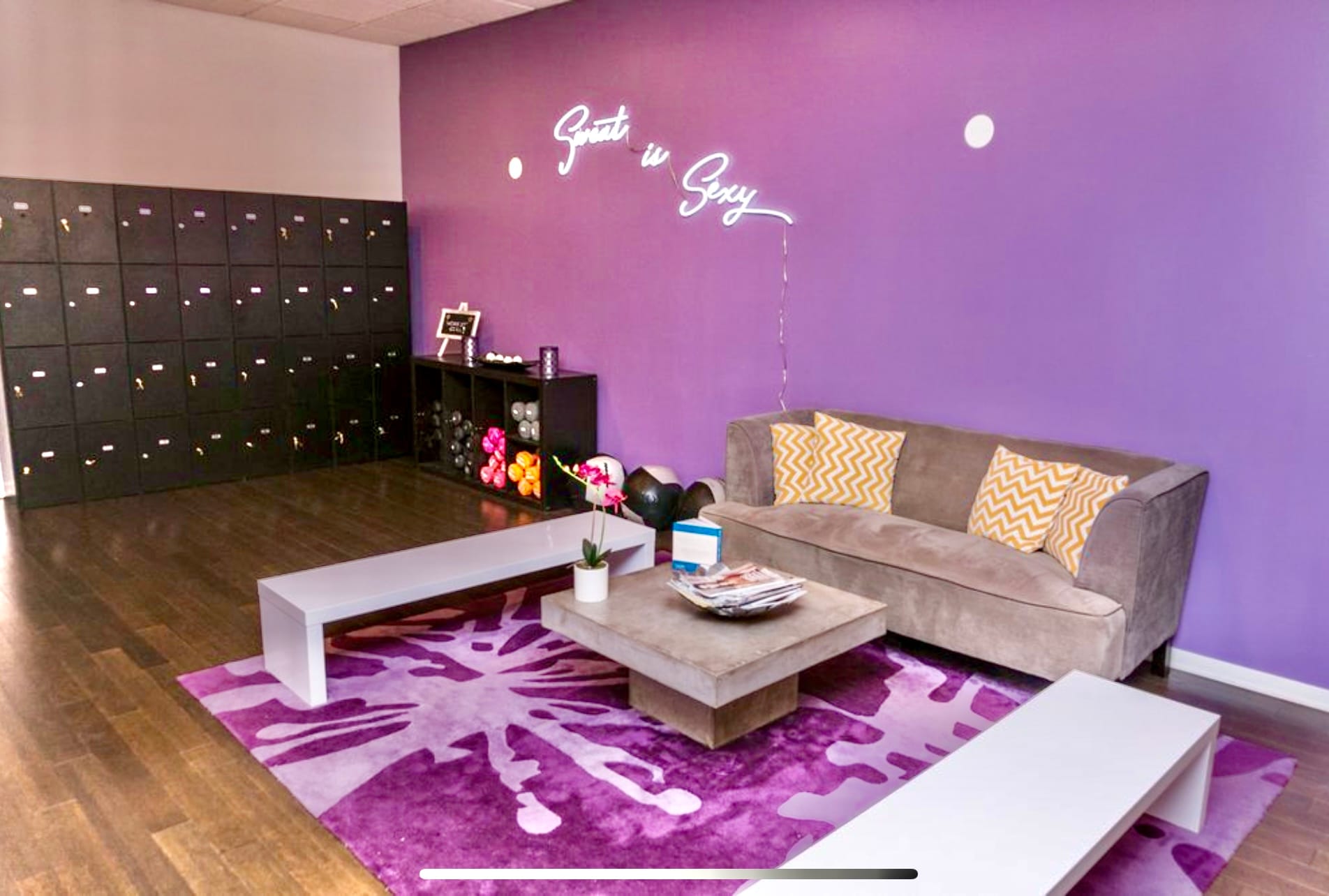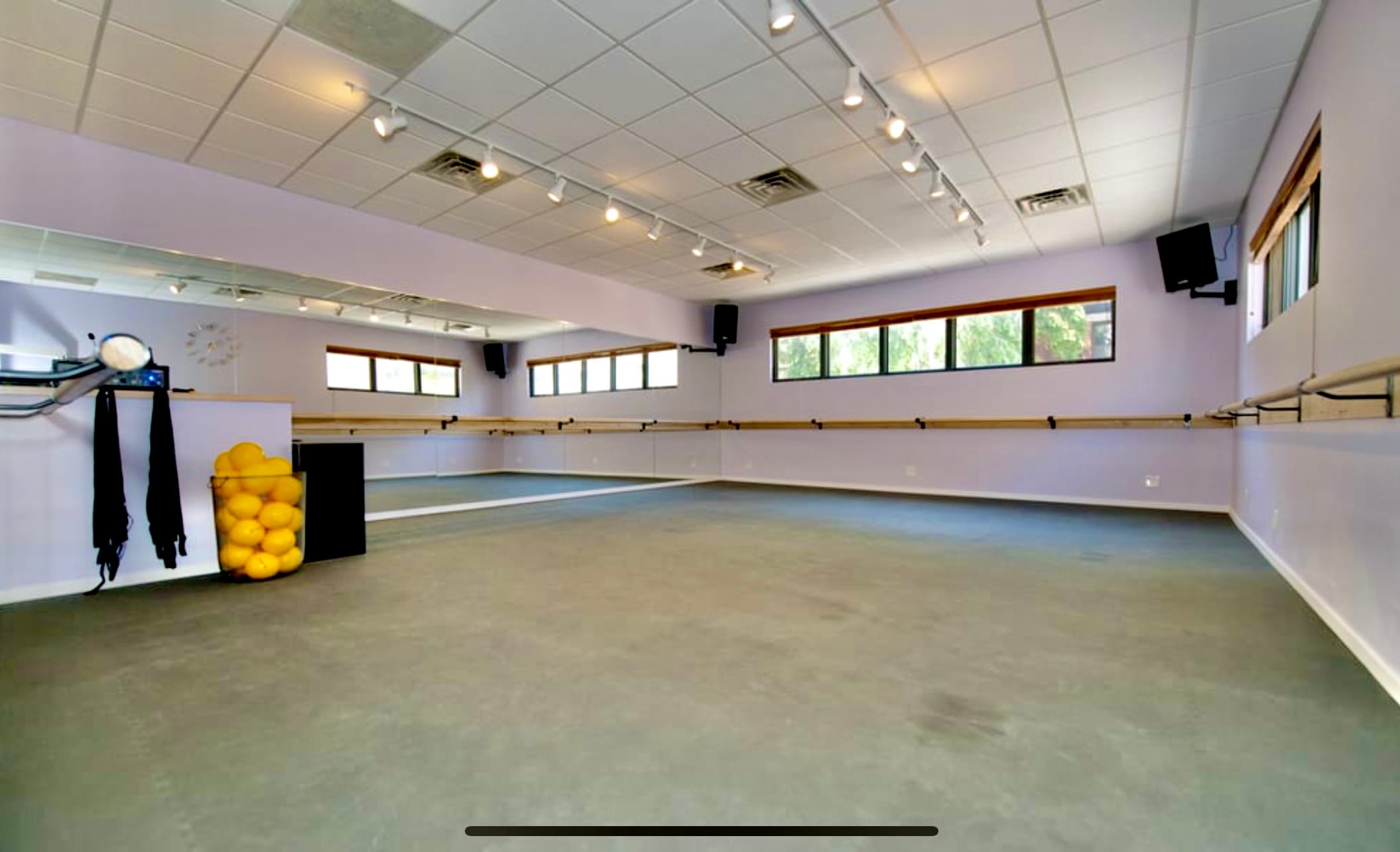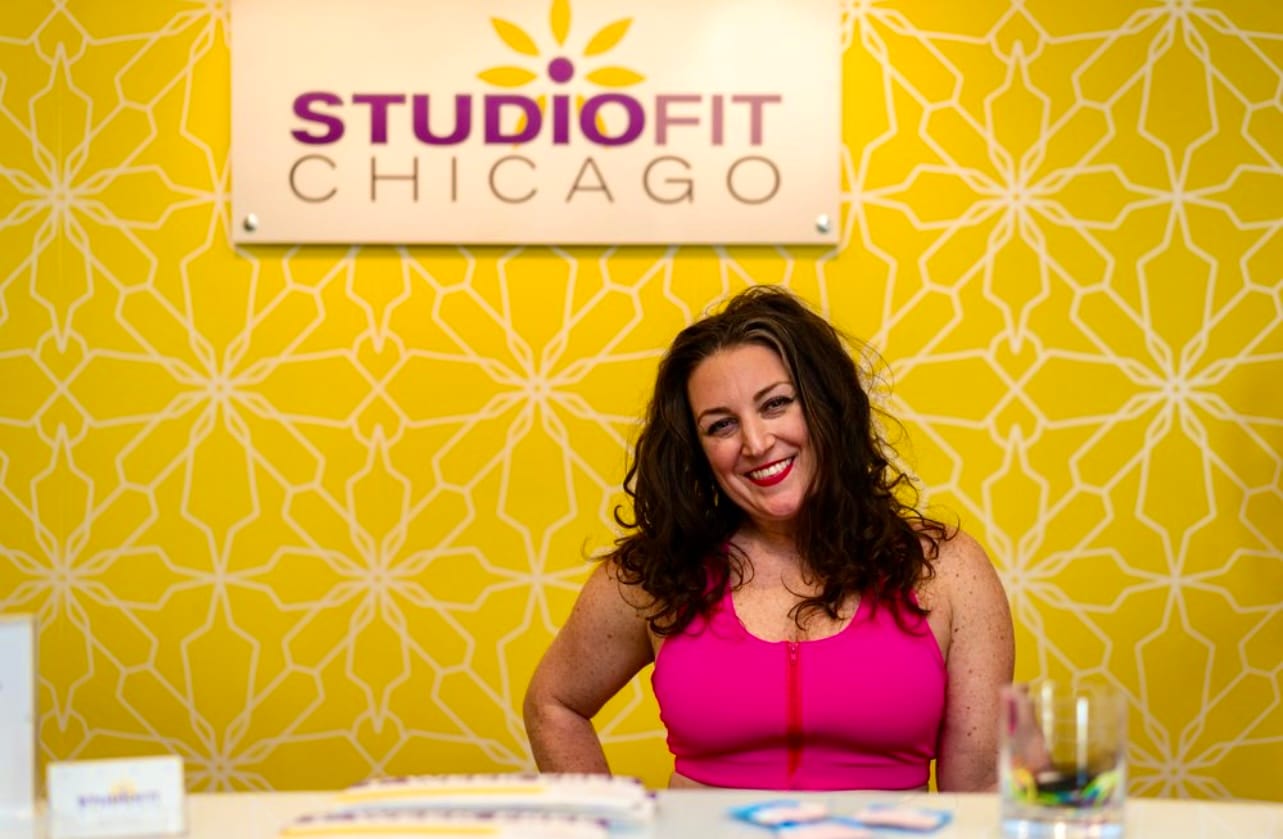 Studio Fit Chicago is a great place for any woman who is looking to either get in shape, find community, have fun, or all of the above! The facility offers a variety of different classes taught by instructors who are very well practiced and informed. They push you to work hard during classes but never too hard! They are always encouraging.
Studio Fit is more than just an exercise studio. We are a safe haven for those looking to make new friends, be proud of their bodies, and find a sense of peace and happiness from within.  In order for us to be successful, our Studio Fit family has to be successful completing their goals.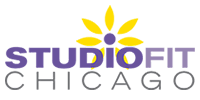 Join Us To Reach Your Goals Now!
Experience a full body workout by pairing weights and resistance props with isometric movements and high repetition. The muscle groups are targeted and worked to the point of exhaustion, followed by a series of ballet barre stretches, creating long and lean results.
This Is An Intro Offer and Applies To All Group Classes!  Offer Valid To New Clients Only!
"This is the best option for overall health/fitness! Connecting with so many incredible women and feeling empowered after every class is priceless. Cannot recommend this studio more for anyone who's ever struggled to find the motivation to "go to the gym." Try this place! You will love the instructors and fellow workout buddies too!"
"I had a great experience with both of my instructors! The classes are extremely engaging. I got a great cardio workout and my instructor Cassie created a themed playlist to distract me! Intimate classes and I felt very comfortable in this all-female studio."
"I love this community of local women that share a love for health and fitness! The studio and instructors are always welcoming and friendly. They offer a variety of dance and fitness classes, as well as creative workshops to keep you on track toward your fitness goals. I am looking forward to trying more classes soon!"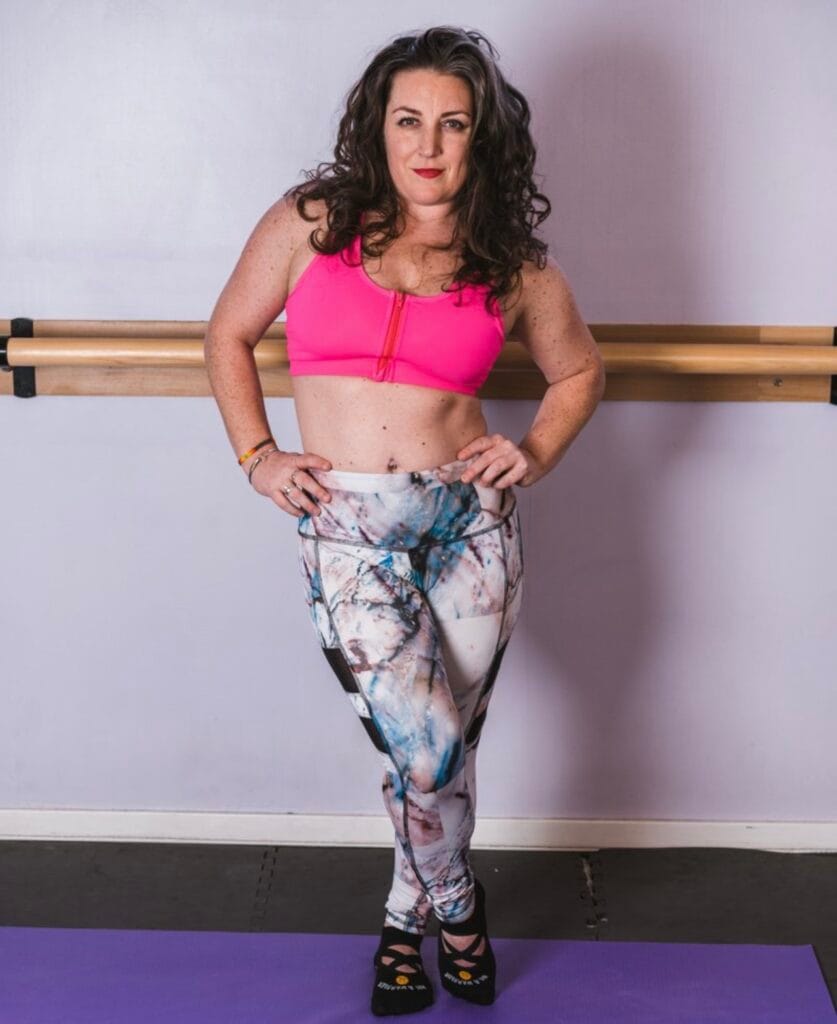 Reyna Hoerdeman
Wellness and Fitness Director
Reyna believes to build daily habits you have to enjoy them or it won't turn into a happy & sustainable lifestyle. There's no good or bad food, only great ways to nourish your body individually.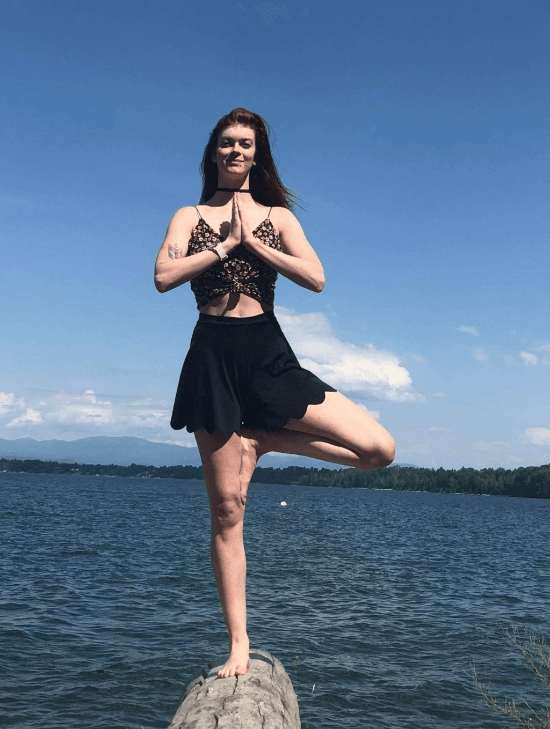 Tiffany Richards
Barre and Total Body Strength
She brings the burn and a laugh as she is always encouraging her students to ask questions, she hopes everyone leaves a little more connected to and knowledgeable of their bodies
Entrepreneurial Designer (graphics, art and interiors); Women's Ministry Leader and Real Estate Agent. Practiced and performed ballet for 23 years along with modern and jazz dance training as well.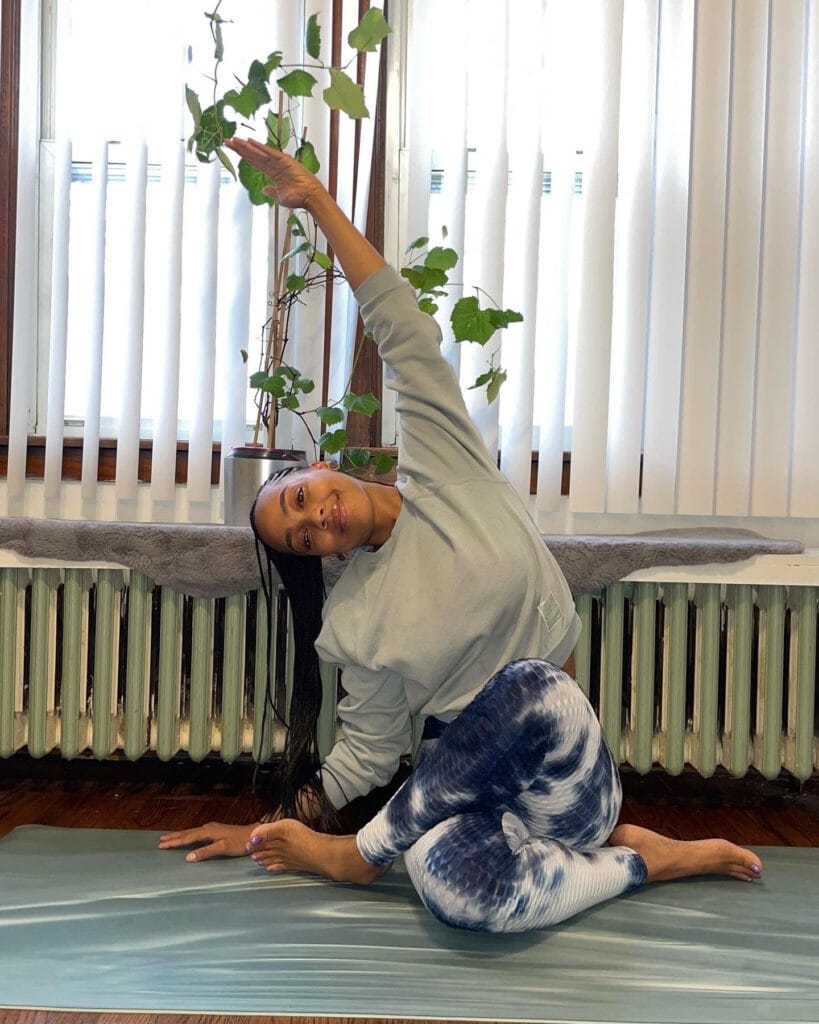 Bridgette Valentine
Vinyasa Yoga
Through yoga and meditation, Bridgette was able to safely reflect on past traumas and recondition old habits. She found yoga to be highly essential for her overall health, including pain management.
Fitness Programs For You!
"Studio Fit Chicago Is A Boutique Women's Fitness, Nutrition, And Accountability Center Featuring Semi- Private Strength Training, And Group Classes Including Total Body Sculpt, Barre Burn, & Yoga. We're More Than Just A Gym, We Empower Women To Be The Best Version Of Themselves. To Be Physically Fit You Have To Be Mentally Strong. Whether You're Struggling With Weight, Depression, Insecurities Or Lack Of Energy, We WANT To Help You Love And Be Proud Of The Woman In The Mirror."
Contact Us @ Studio Fit Chicago
We would love for you to join our Studio Fit family! If you have any questions about our classes or programs, please fill out the form and we will be in touch shortly or click below to call usnow.